Great claims have been made in the Indian labor market. In a report by employment and recruitment agency Michael Page, it was said that 86% of company employees nationwide plan to leave their jobs in the next six months.
According to the report, the string of employee quits will continue unabated in 2022 as well. Michael Page's report says 61% of Indian workers are willing to pay less and forgo a pay rise or promotion for a better life and better work balance. This trend has continued over the past two years after the corona outbreak and it could intensify further in 2022.
According to the report, this trend will continue in 2022 across all markets, industries, seniors and employees of different age groups. There are no signs of deficiency. Overall, there is a possibility of massive talent migration in the coming months.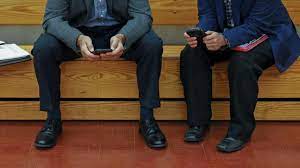 11% resignation regarding working arrangements and covid policies
There is a lot of dissatisfaction among employees regarding the company's working arrangements (hybrid or working from home, etc.) and the company's policies related to Kovid. But, according to the report, only 11% of employees have quit or are considering quitting for these reasons.
Here are the main reasons for resignation
According to Michael Page, the top reasons for employee quits are career advancement, higher pay, job change, and job satisfaction. According to the report, salary, bonuses and bonuses are the most motivating for employees. According to the report, more than 29% of employers are emphasizing this. At the same time, in the opinion of employers, much of the company brand is 110% important to candidates. The surge in quits is also one of the reasons employees seek employment with a company that has the right values ​​and work culture.